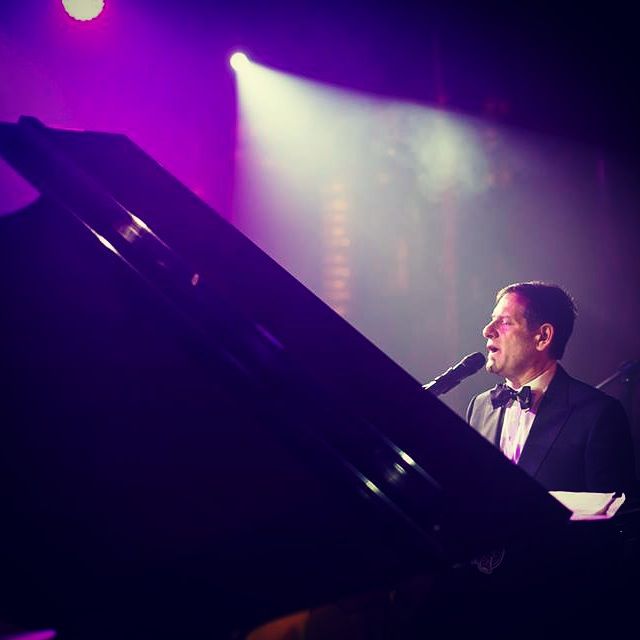 A few words about The End Of A Love Affair. 
What attracts a singer to a song? Is it the melody, the lyric, the overall mood, or perhaps the emotional resonance of another artists performance?   With "The End Of A love Affair" it is for all of those reasons  that I was interested in working on my own version for the Vegas Breeze album. 
Certainly this little known standard written by Edward Redding lands firmly in our #BeyondTheRatPack concept of avoiding the regular Vegas playlist.  Many fine versions exist including by Billie Holiday, Nat King Cole and Frank Sinatra but its actually Johnny Hartman's 1956 Bolero version (which switches to a waltz on the bridge!)  that made me excited to try it myself. 
What happens when we are suddenly alone at end of a love affair? We may drink to much, we may drive too fast, we may talk too loud. But hopefully were still in the game-hoping to love again.   There's such a perfect beauty to this classic saloon song, the listener never drowns in the emotion but stay buoyed up in its mood of sophistication and intelligence. The rhyming scheme alone makes the singer of this song sound "world weary and wise" rather than broken & desolate. How grown up and true to life experience.
Like all the tracks on Vegas Breeze the arrangement for this song started life with the band in our weekly creative sessions long before we hit the studio.  When we landed on the slow sensuous Bossa feel the vocal seemed to land for me. Once pianist/arranger Michael Shand worked his magic re-harmonizing the verses I felt we'd deepened the languorous mood and really put our own stamp on the song. 
After laying the bed track with the trio (including Russ Boswell on Bass & Al Cross on Drums) and getting that  classic Bossa Nova feel on guitar with Rob Piltch the next move was to bring in master trumpet man William Sperandei who's soulful playing makes this essentially a duet between two heart broken guys, all surrounded by Don Breithaupt's deliciously silky & smooth string arrangement.
The final results perfectly expresses the kind of mid century torchy "cool" that I was hoping to create on the Vegas Breeze album. 
Have a listen here folks: Spotify:track:7EqZm9hnuIHWL73unAsRI9