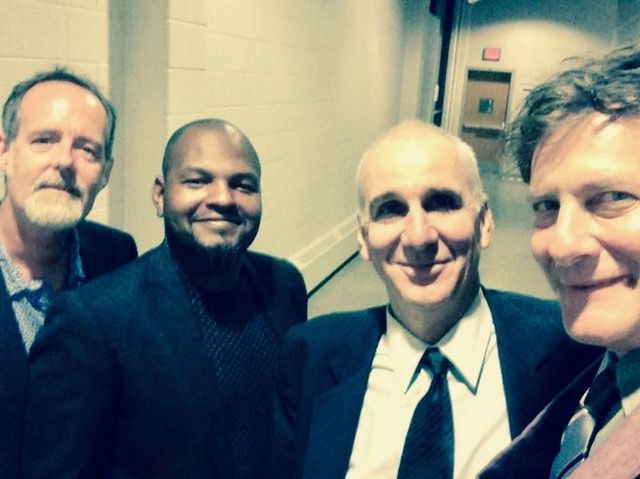 Nothing compares to the thrill and creative energy when an artist is taking new music to the recording studio.  
My band, Micheal Shand, Russ Boswell and Al Cross and I have been developing arrangements for a new batch of songs which we will be testing with live audiences throughout the recording process. Thats what worked so well for me while writing, arranging and recording "New York Stories" and I wanted to follow the same approach with this new batch of tunes. The major difference is that whereas New York Stories was made up of original songs paying tribute to romance and The Big Apple, this new batch is mostly comprised of cover tunes. 
Touring across Canada with NY Stories I've had a chance to "road test" a whole lot of the new material. However last spring when I was still struggling to figure out the "spine" of the new recording I had a revelatory moment while thinking about the "stories" these new songs seemed to be telling.  More about that later down the road but suffice to say once the new album had landed in a focused direction making decisions about which songs to try and include started to become easier and thats when I knew it was time to begin the process of readying the music for the studio.  Starting over the summer the band and I got together for arrangement sessions and this fall we've begun cutting tracks "live of the floor" at Union Sound Company downtown Toronto. 
We're also doing a series of Ontario shows to put this new music on it's feet in front of the public. Check the website for dates and venues!  Its the audiences  who told me which songs belonged on New York Stories and this time around it's no different!